Last week, Cary Jensen and myself did the US portion of Delphi Developer Days 2012 tour. All went very well, we had a good group in Baltimore and a packed room in Chicago (could not let in any more attendees). In both cities we had an Embarcadero keynote by Anders Ohlsson, and the company also set up free evening events with pizza, drinks, and lot of FireMonkey. This technology was the focus of the keynote and demos, which included some new iOS applications Anders is going to made public. Before you ask, information about future versions was sparse, with the reiteration and iOS and Android will be target of future Delphi compilers.
Cary and I did our many sessions and I think people got home with lots of my information... and possible a bit overwhelmed, but that was our goal. We had as guest speakers Jim McKeeth of RemObjects in Baltimore and Ray Konopka of Raize Software in Chicago (Ray's home). Got to see a very interesting picture of a Disneyland attraction. Both guest speaker were great, and we really cannot thank them enough for coming.
Baltimore Pictures
Here are a few pictures of the Baltimore event, with some of the attendees, Jim speaker, Anders speaking.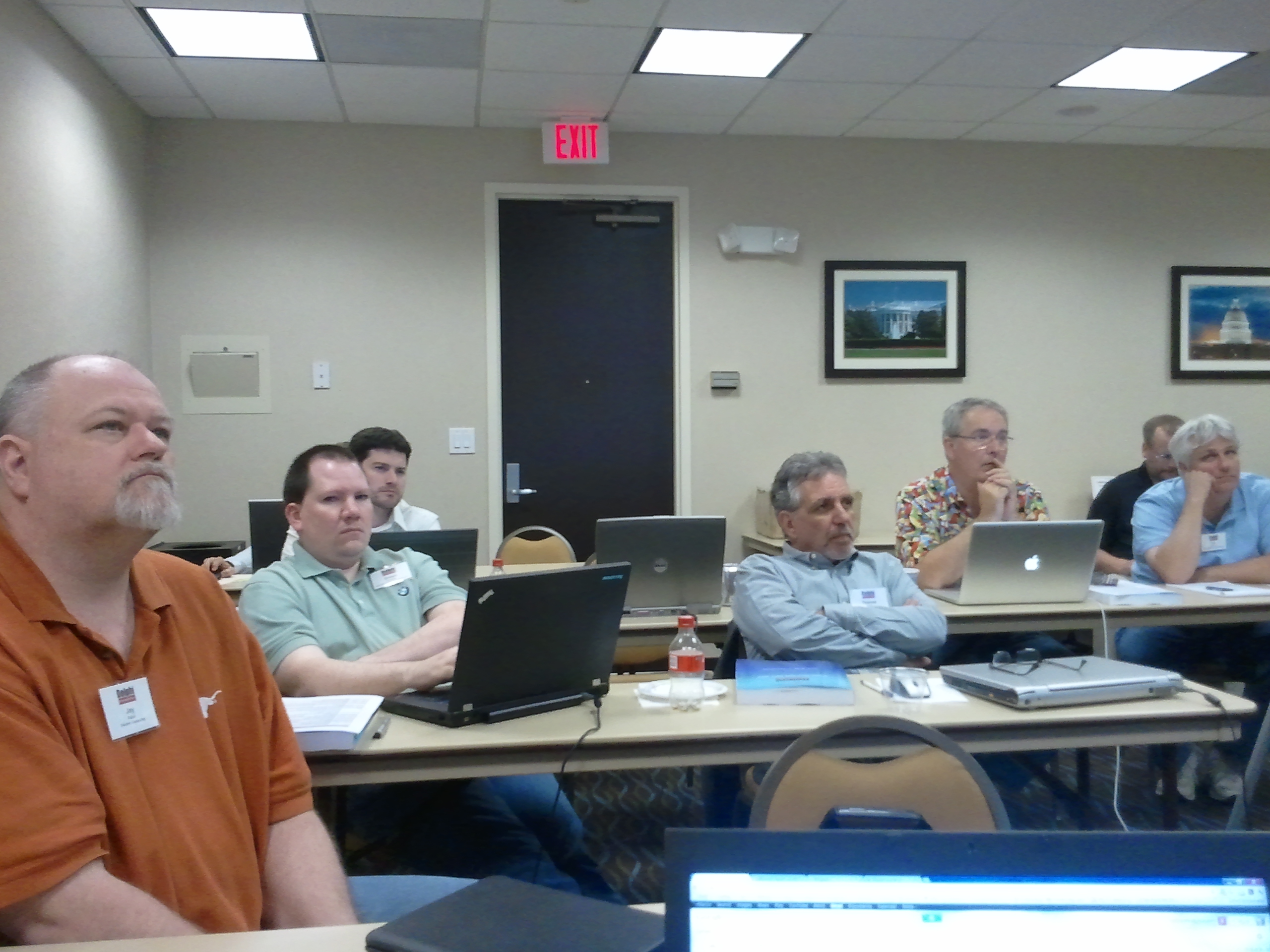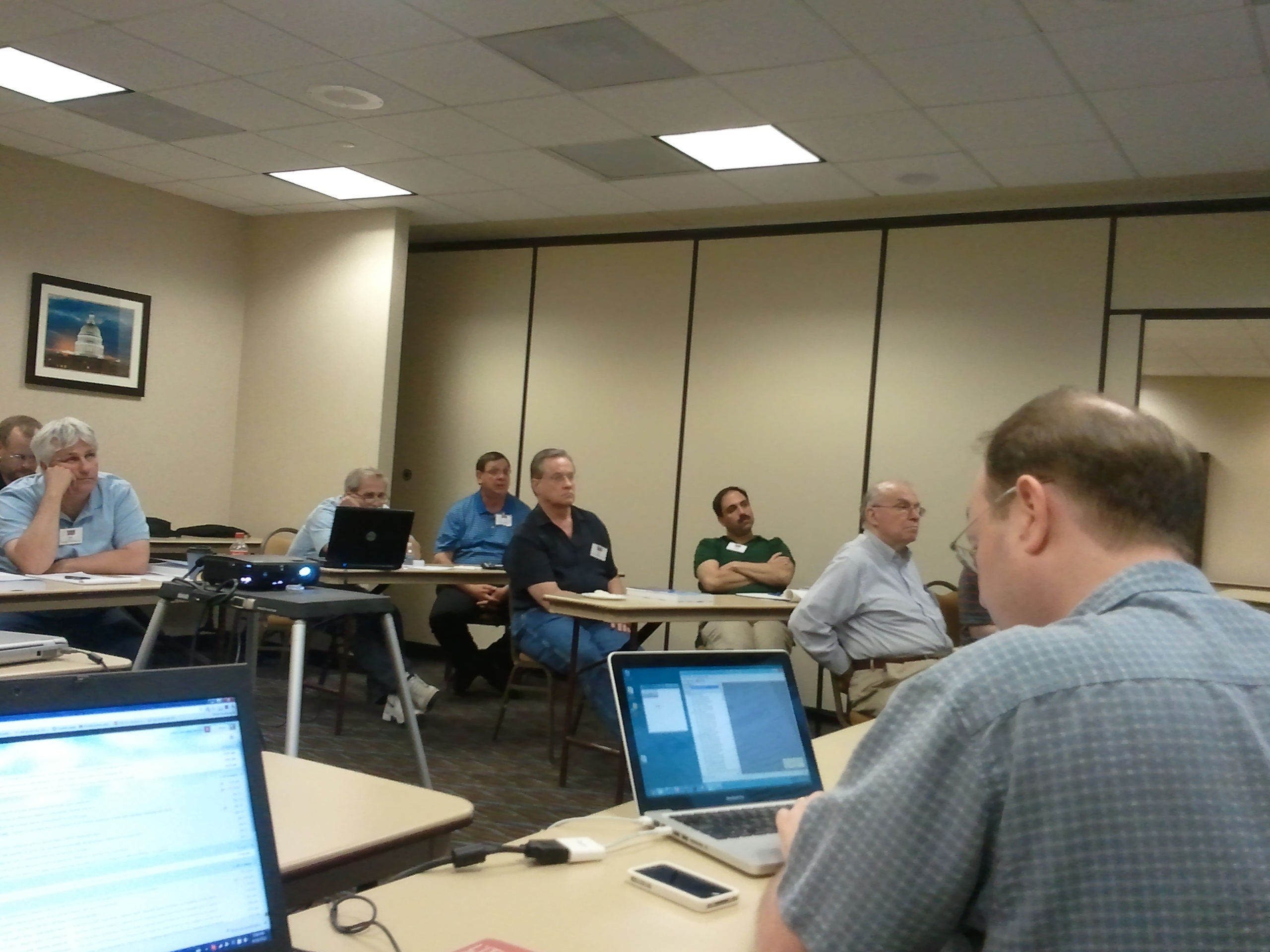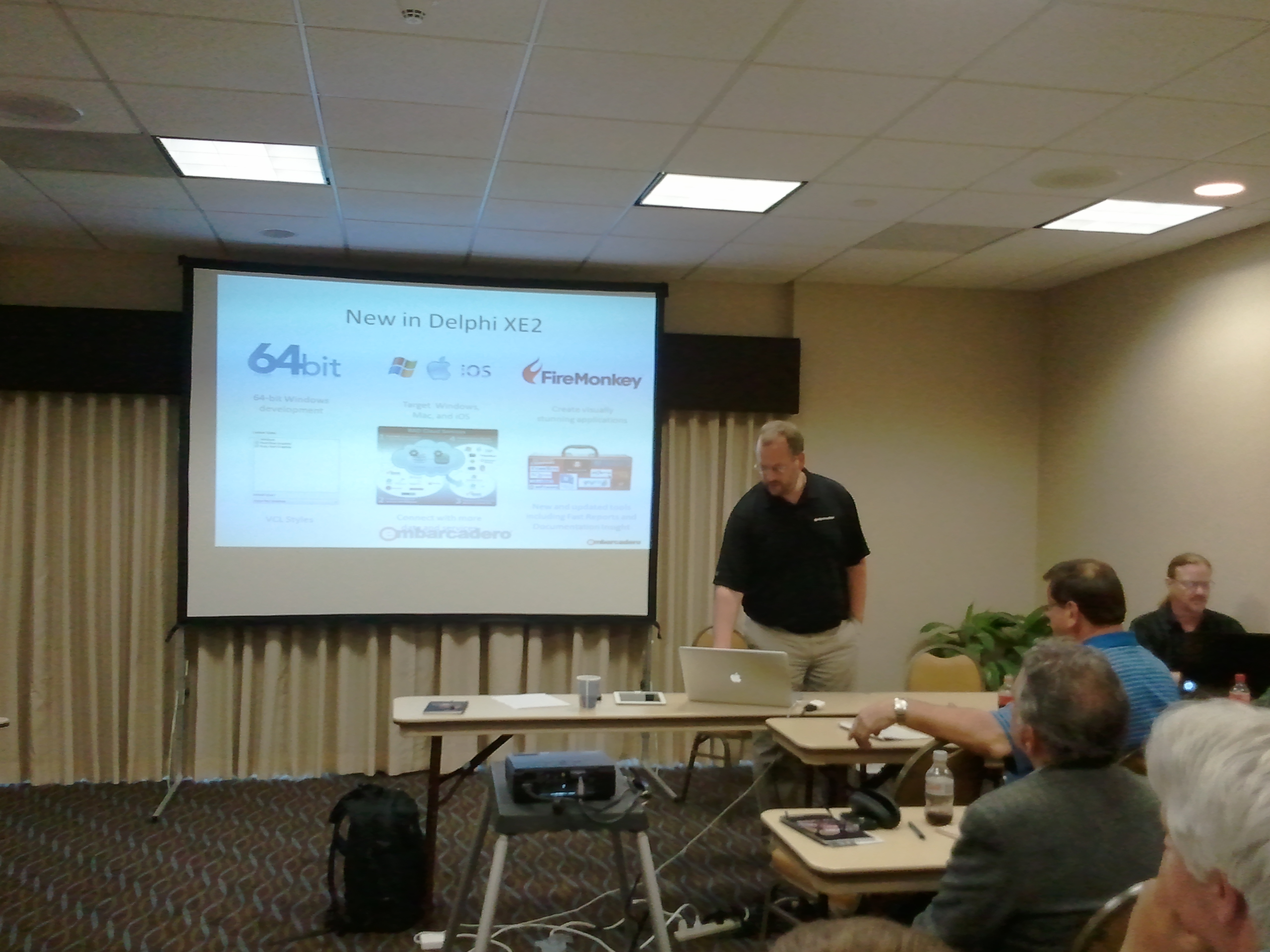 Chicago Pictures
Here are some pictures of the Chicago event, with a couple of pictures of the attendees (taken while Cary was talking) and one at the end of the evening with Anders and Ray.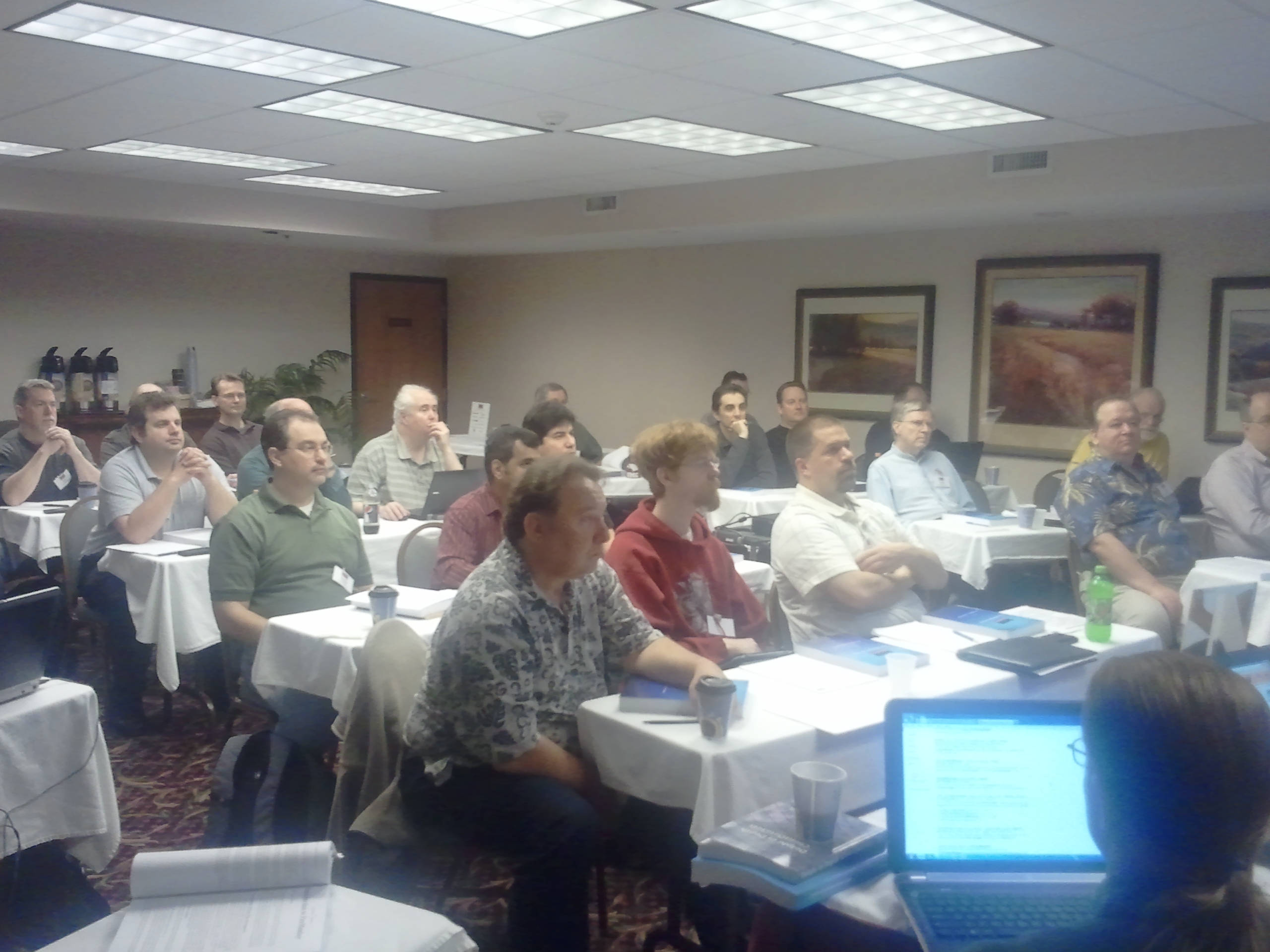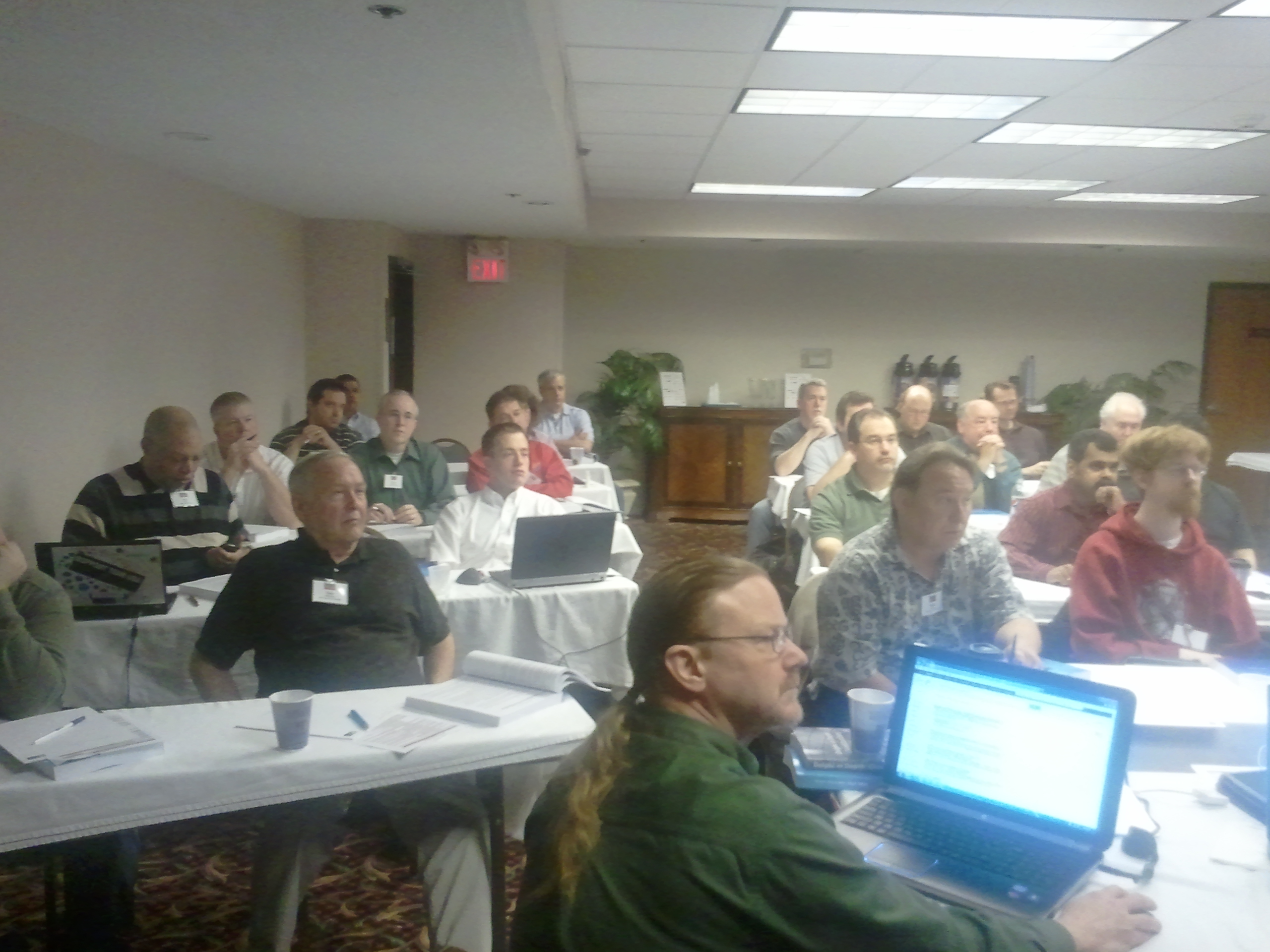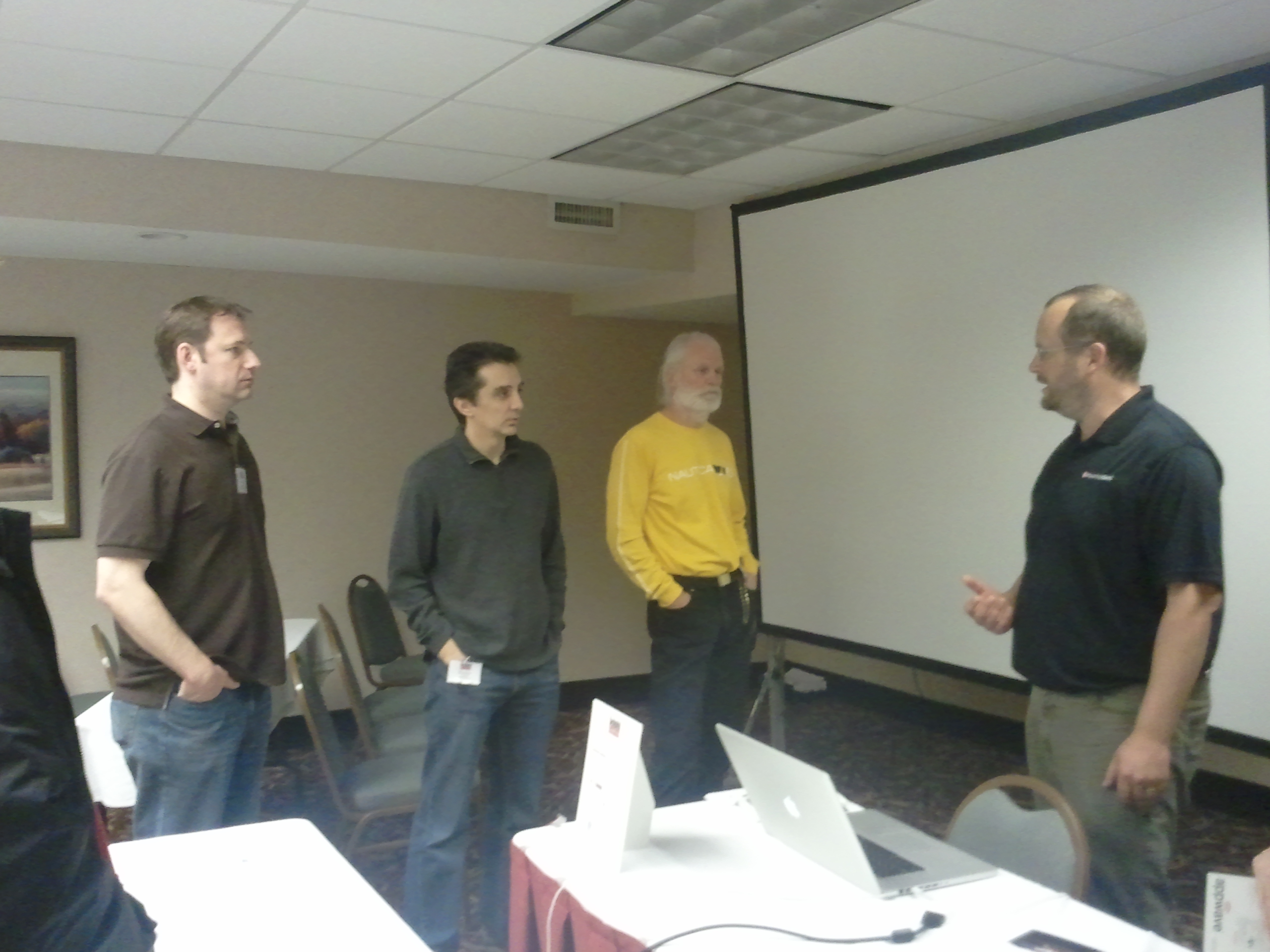 Chicago, the City
I did spend an evening downtown Chicago, and here are a few pictures (taken the with phone, quite low quality): the El (elevated train), downtown, magnificient mile, and a few taken from the Hancock Tower Observatory.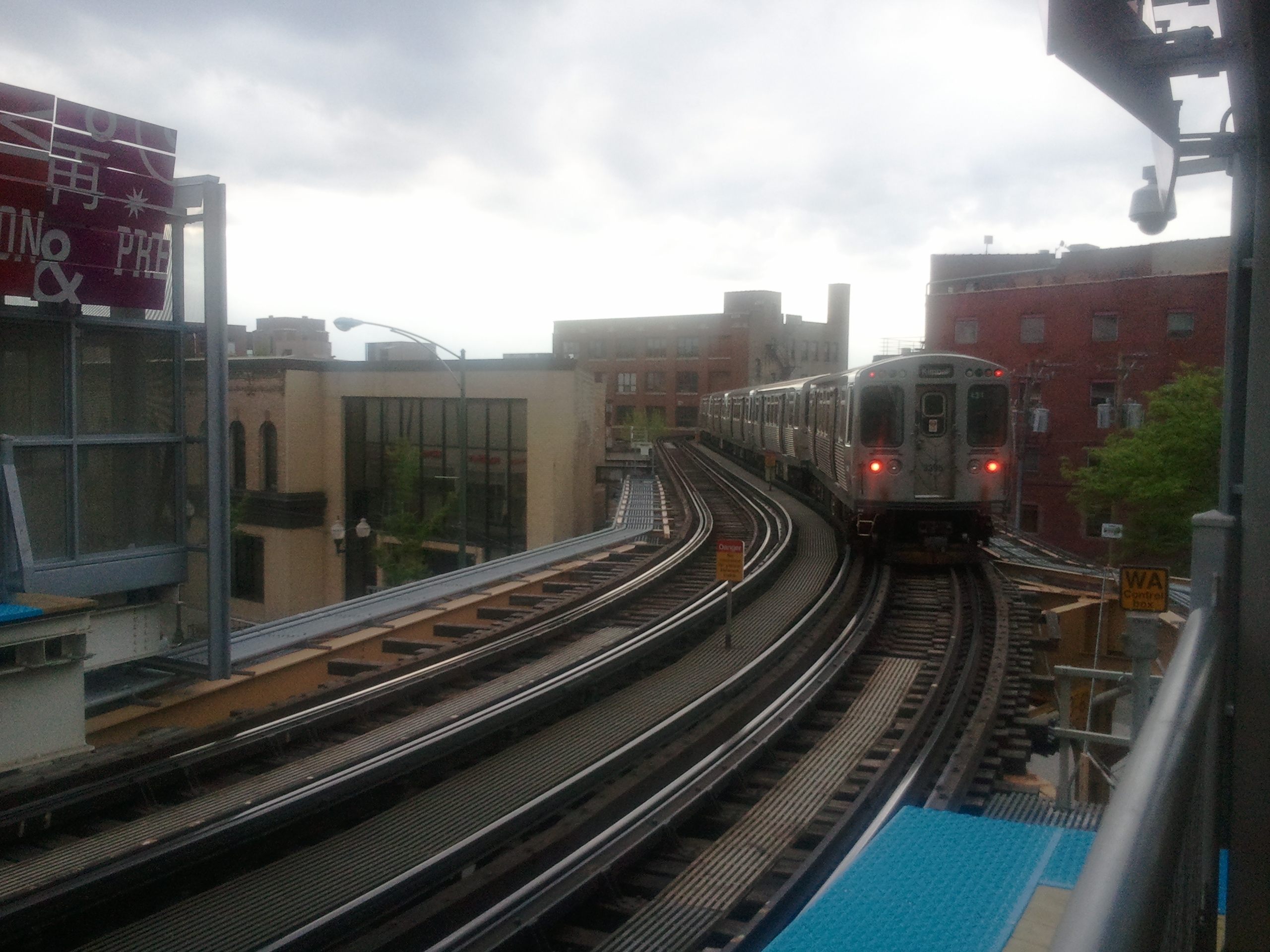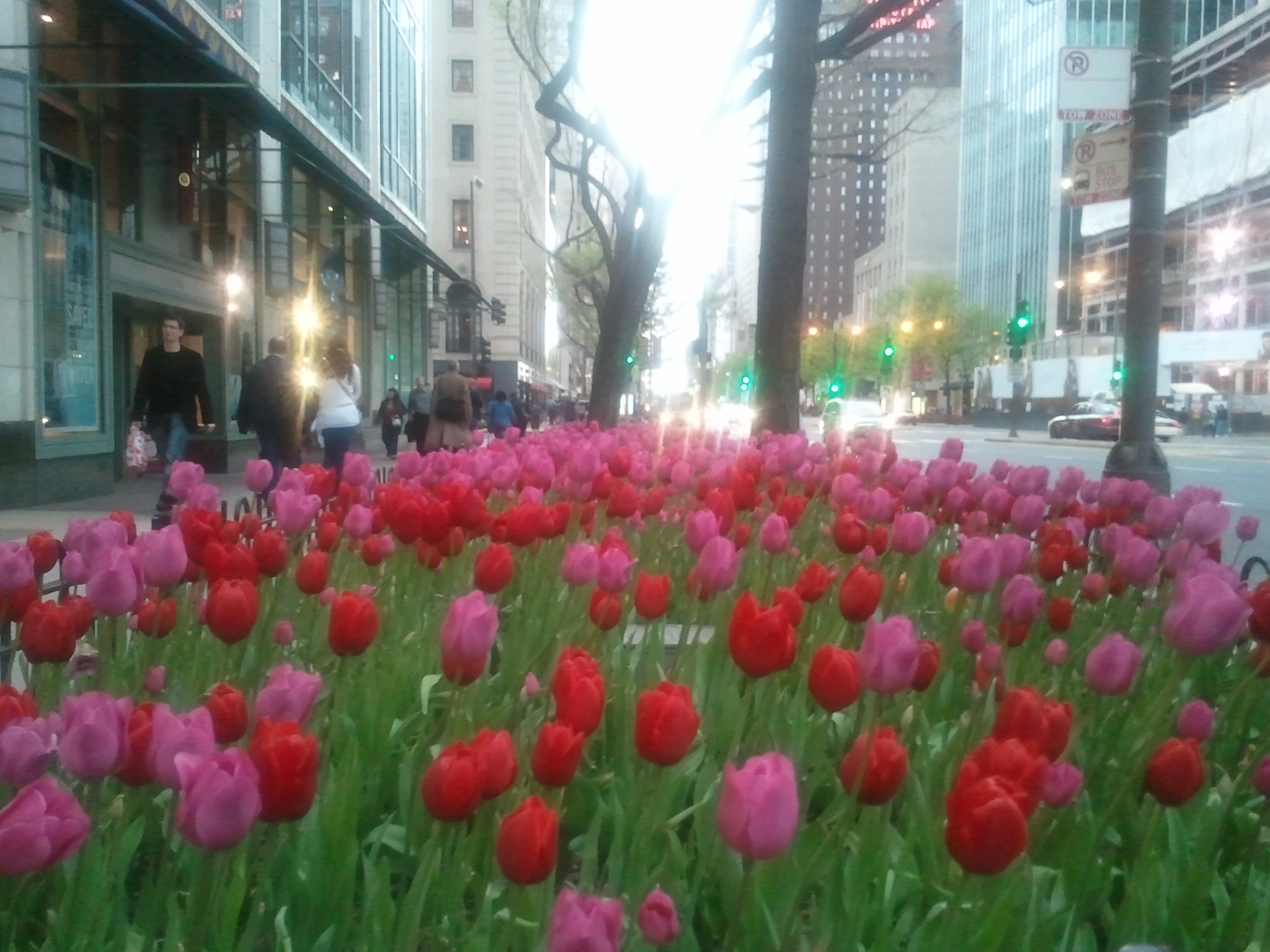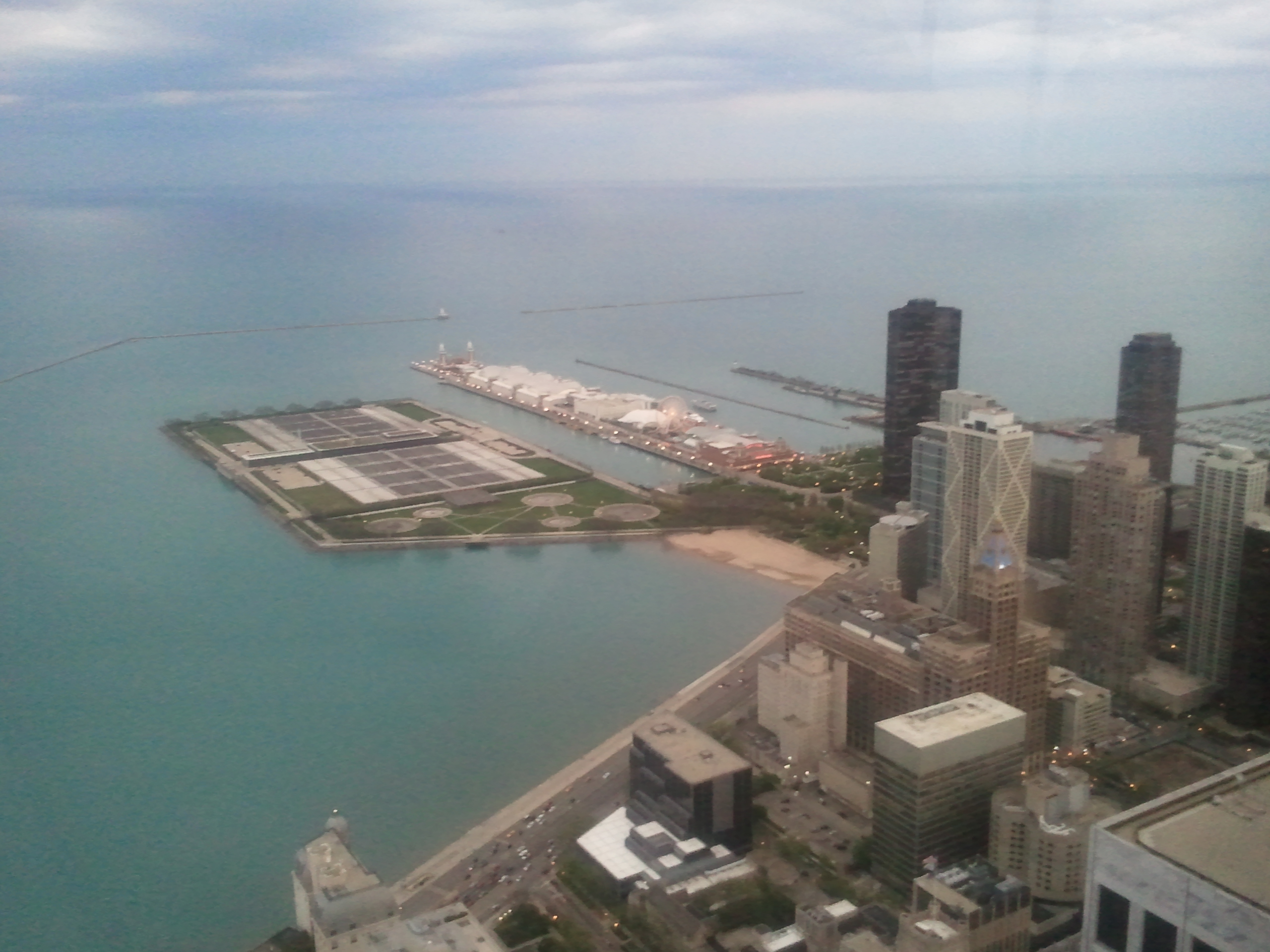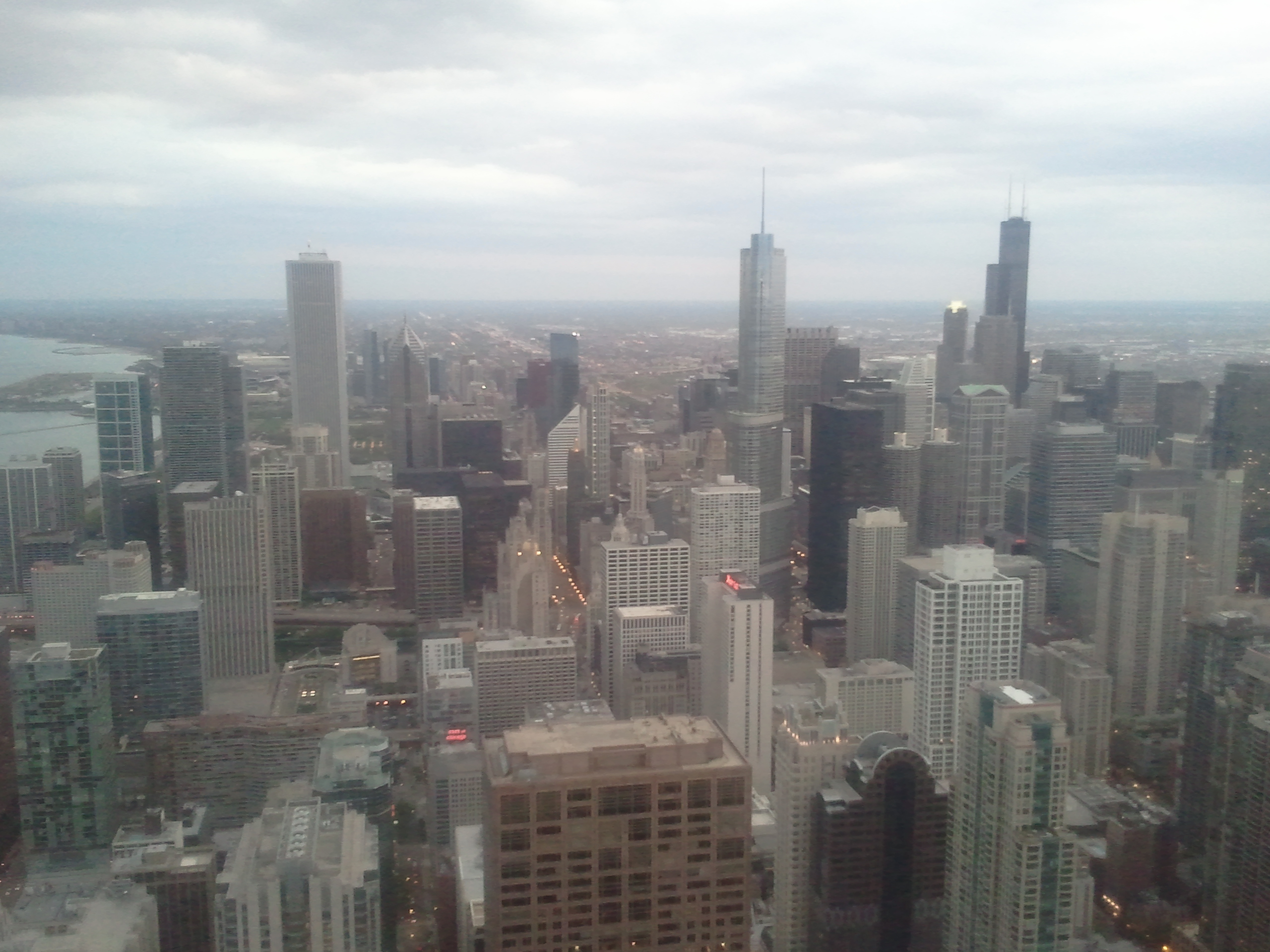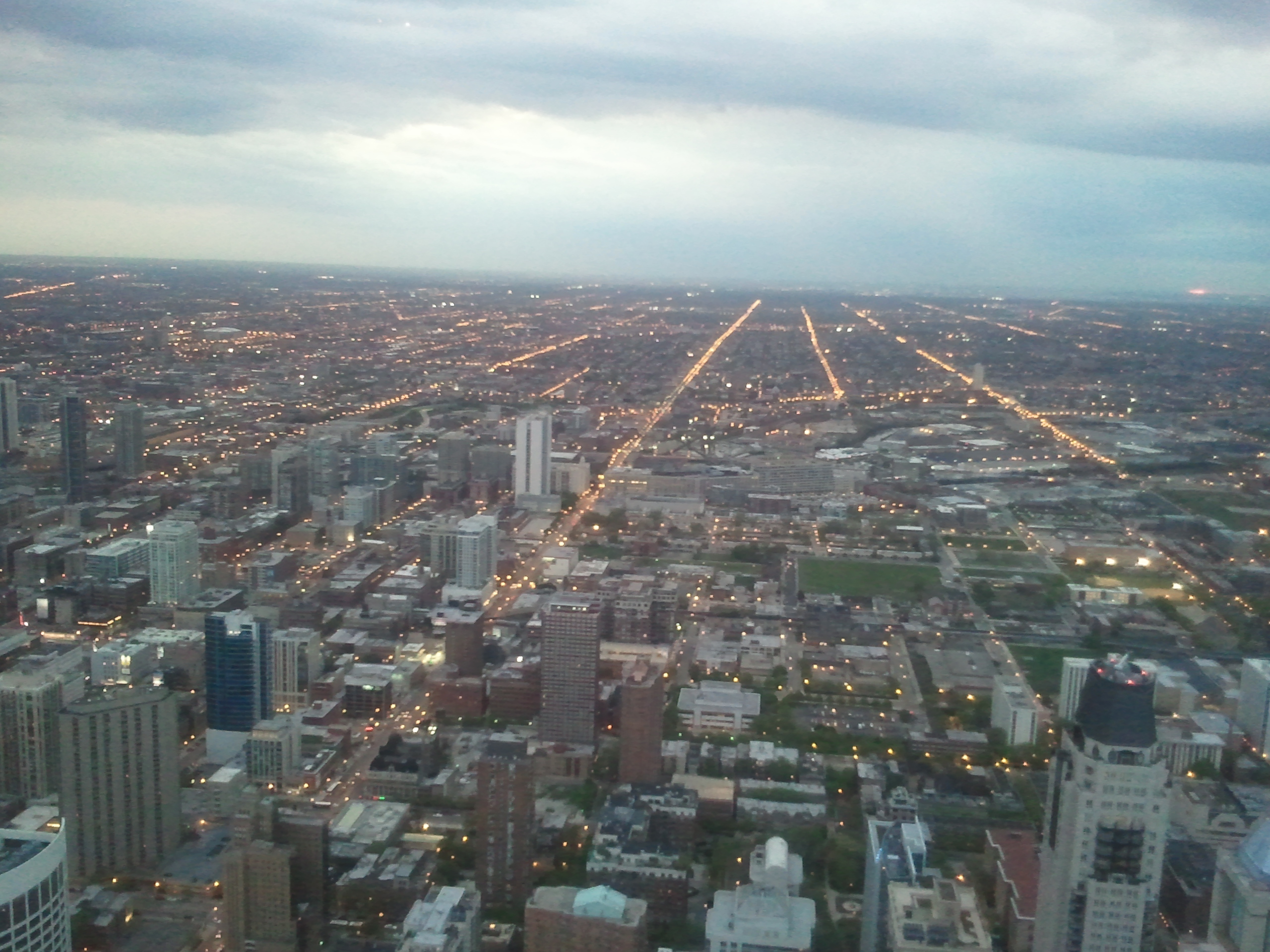 Europe "2" is Next
The final two events of the Delphi Developer Days 2012 tour will take place in Europe in 3 weeks (after the earlier European events in March). The stop in Frankfurt, Germany is fully booked, but we still have room in Rome, Italy. So you can combine two days of Delphi training with a visit to the eternal city... and a very interesting touristic destination (and this even includes a short guided tour by yours truly). Sign up ASAP at http://www.delphideveloperdays.com/ for your choice to attend to this great Delphi training event.