Embarcadero has just released two patches for RAD Studio, Delphi, and C++Builder 10.4.2. The patches address a few critical issues in the most recent releases and are available to active update subscription customers in the GetIt Package manager. A matching alert shows up in the IDE Welcome page.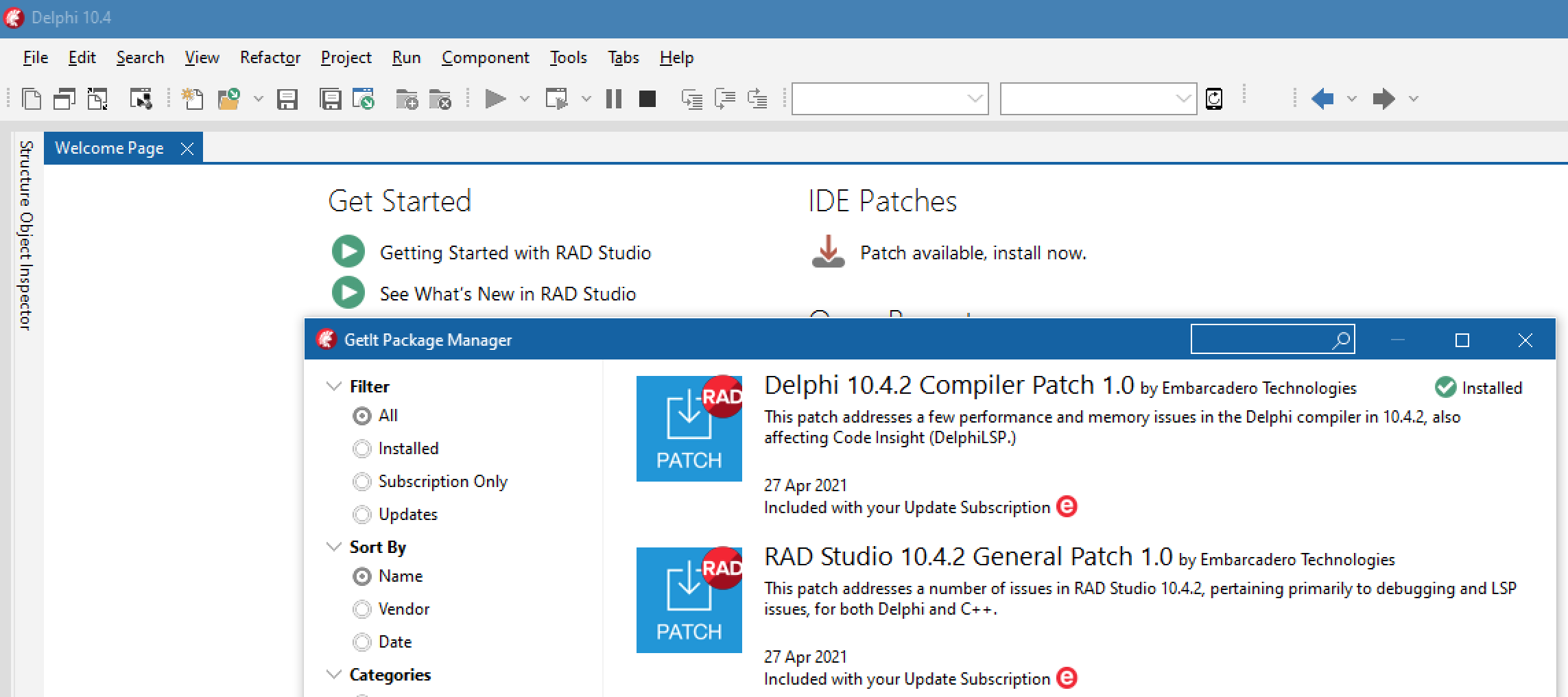 The patches are delivered as deferred installation packages, which means they are installed after you shut down the IDE. This means you can activate both GetIt packages, without restarting the IDE after the first one, and than close the IDE and install both of them in a single cycle. Remember you'll also need to accept the UAC Windows prompt.
More information on what the pathes address in the official announcement at:
https://blogs.embarcadero.com/rad-studio-10-4-2-general-patch-and-delphi-compiler-patch/
May 3rd Update
There is now an additional, third patch also on GetIt as it rutned out we missed a few files from the General patch to address a critical exceptions handling issues on non-Windows platforms (RSP-33117).