A significant number of the components and libraries distributed on GetIt are available for the newly released RAD Studio 10.2 Tokyo, including "bonus pack" items like Konopka Controls and Radiant Shapes.
Konopka Controls and Radiant Shapes
The two add-on libraries are available and get be installed. While they still run a separate installer, this is not asking for an additional license key any more and installs the components only for 10.2 Tokyo. If you already have installed a different version on the same PC, make sure you are installing on a separate folder and don't override the previous installation.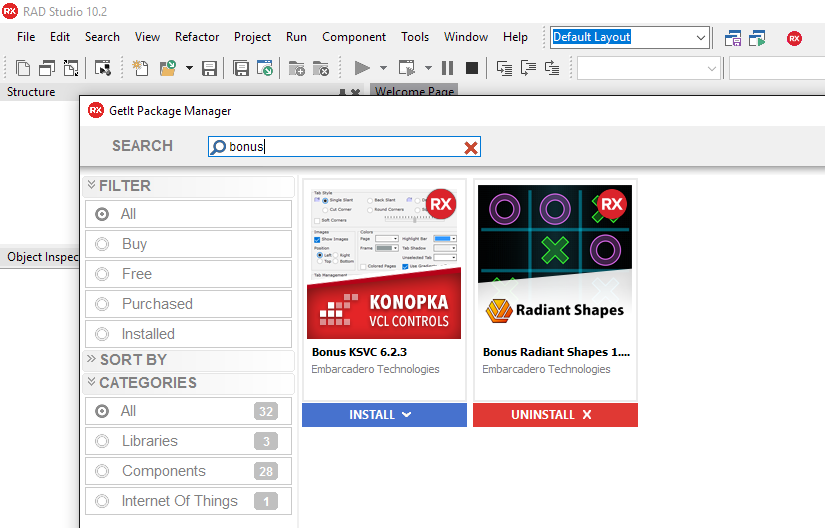 TurboPack, Trials, and More
The TurboPack collection of controls has been updated for Berlin (see also the GitHub home page at https://github.com/TurboPack) and also some of the third-party vendors lite versions and trials (X-Files Software, InstallAware, ErroSoft, unSigned) and other free libraries like ICS and Redis Client. Here is the entire list extracted from the GetIt UI itself: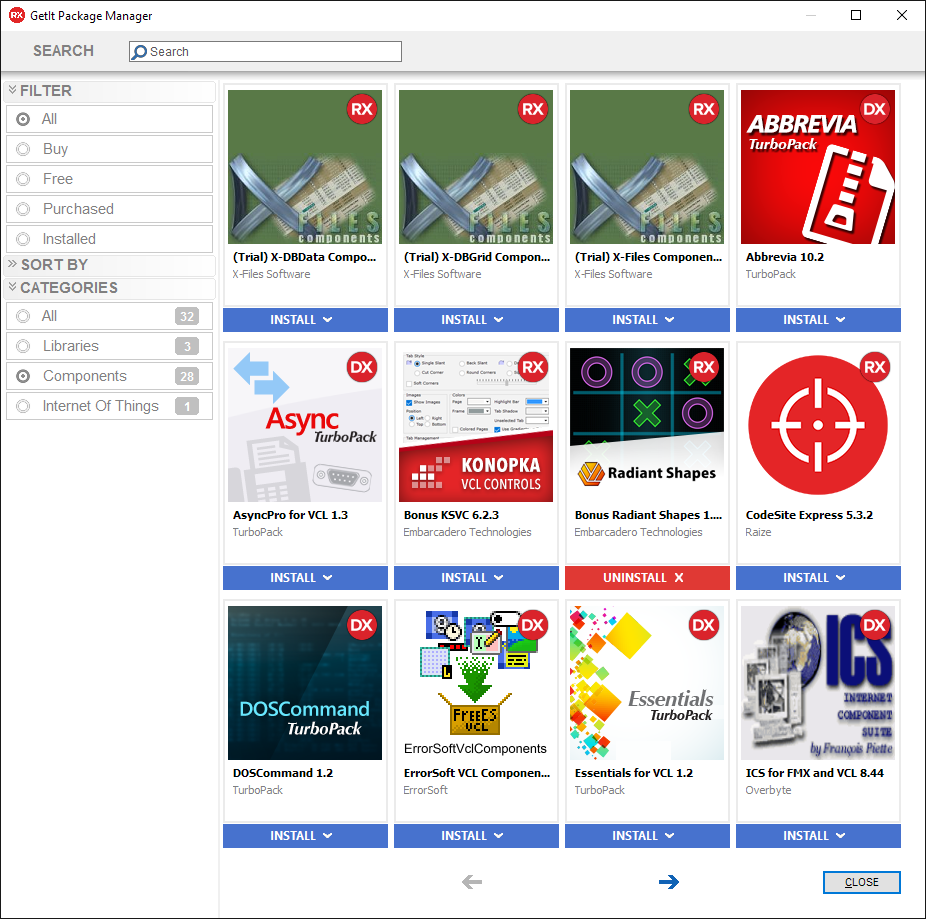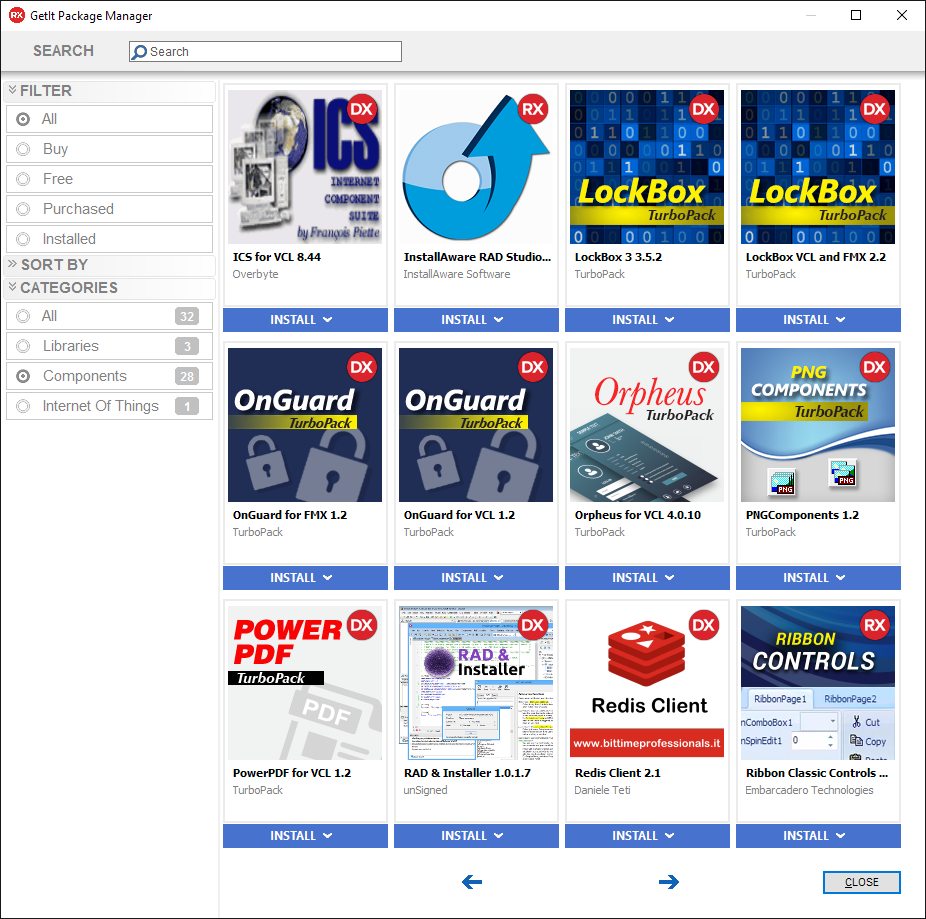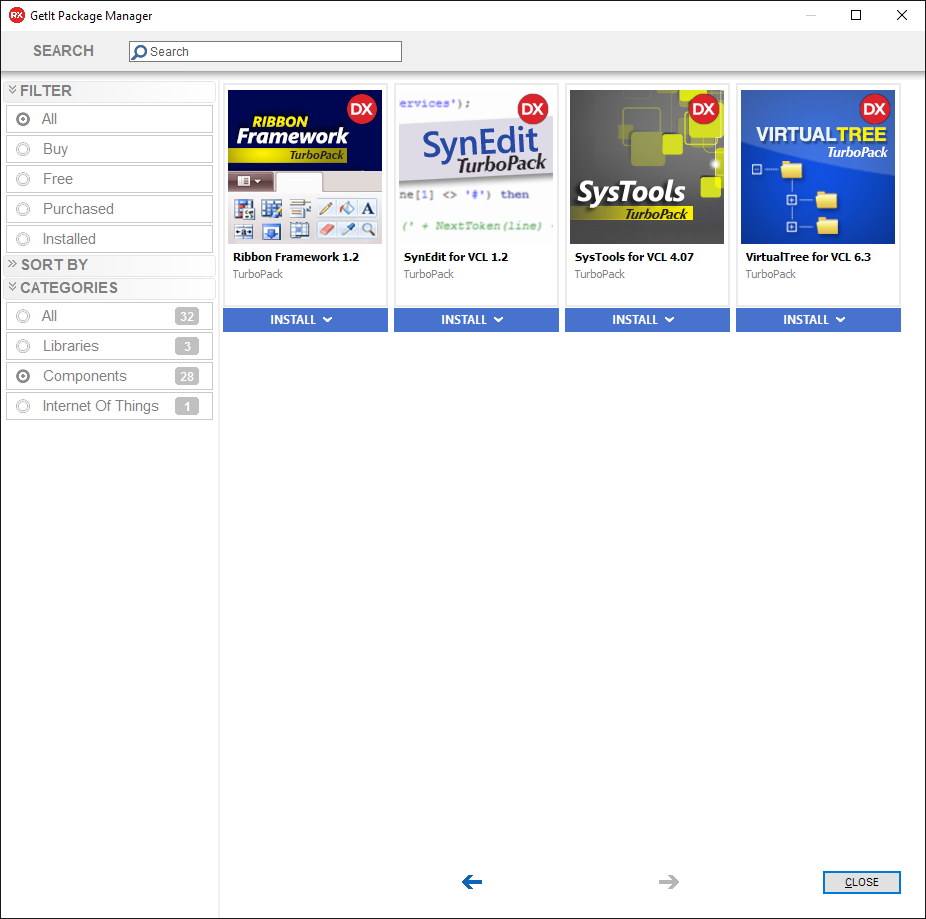 March 31st Update
Today we were able to add also Jedi's JCL and JVCL to GetIt, for both 10.2 Tokyo and 10.1 Berlin (were we had an issue in the past). These two of the most popular open source non-visual and visual component libraries for Delphi, and we have to thanks the entire "Jedi team" (http://www.delphi-jedi.org/) for helping us getting those ready and out so timely.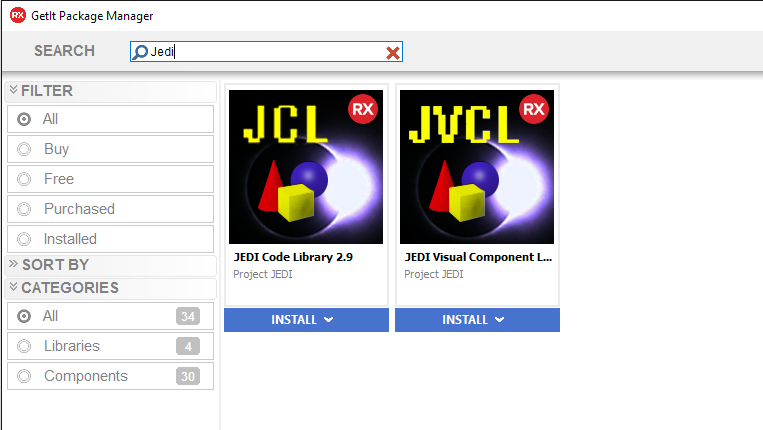 Delays in IoT
We have, instead, some delays in publishing the IoT components, BeconFence and a few additional items. Those will be made available shortly. Regarding other packages and libraries that were in Berlin, we are working with the developers and vendors to make them available for Tokyo, and also in the process of adding new ones.
Stay tuned.