Last week I was at a large Italian conference (with almost 100 Delphi developers attending) in my city. I gave a keynote on the status and future of Delphi, and there were many other sessions given by Italian Delphi developers and some international experts (including Stefan, Dmitry, and Yuriy). See the conference site www.delphiday.it for more information and the program.
I was able to meet and talk with many attendees, several of which I've known for years, but I was also happy to find some very young developers in the audience. Here there are a few pictures (some I took and some shared by Paolo Rossi and Marco Breveglieri on social media):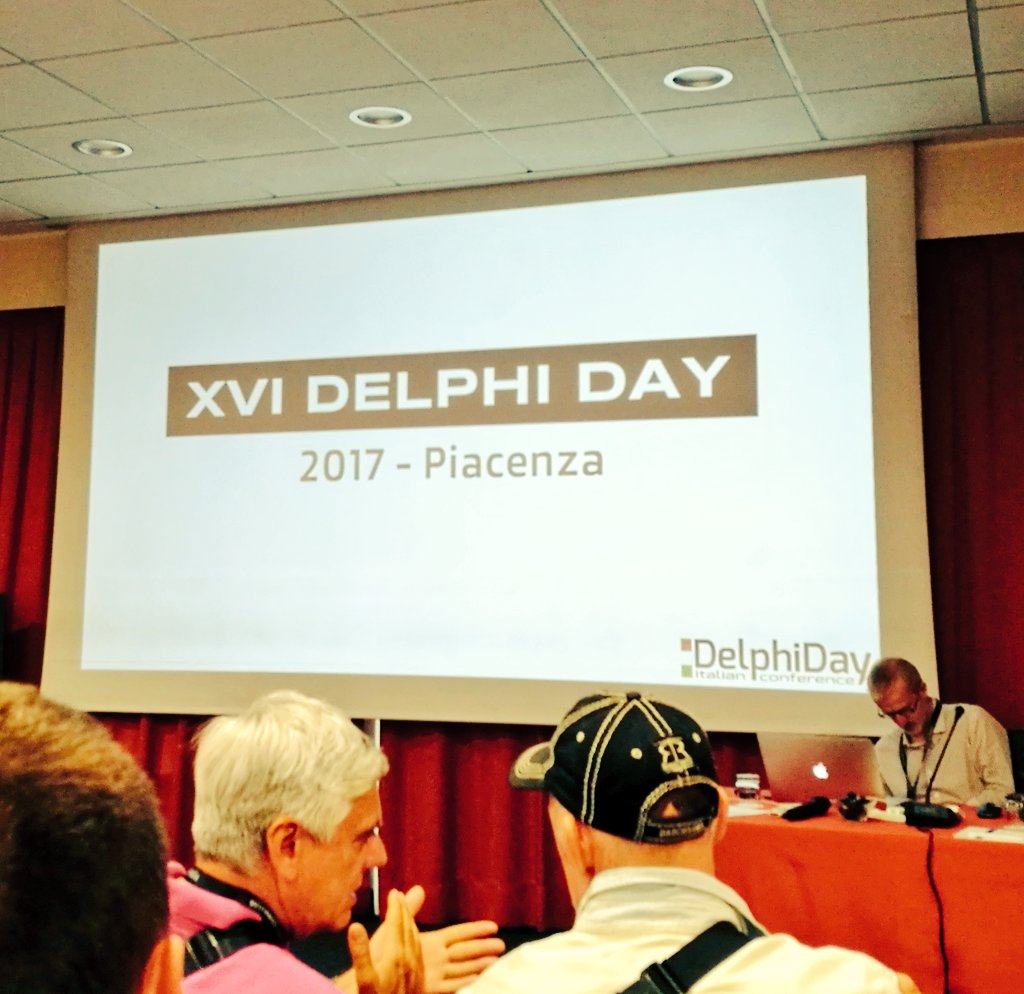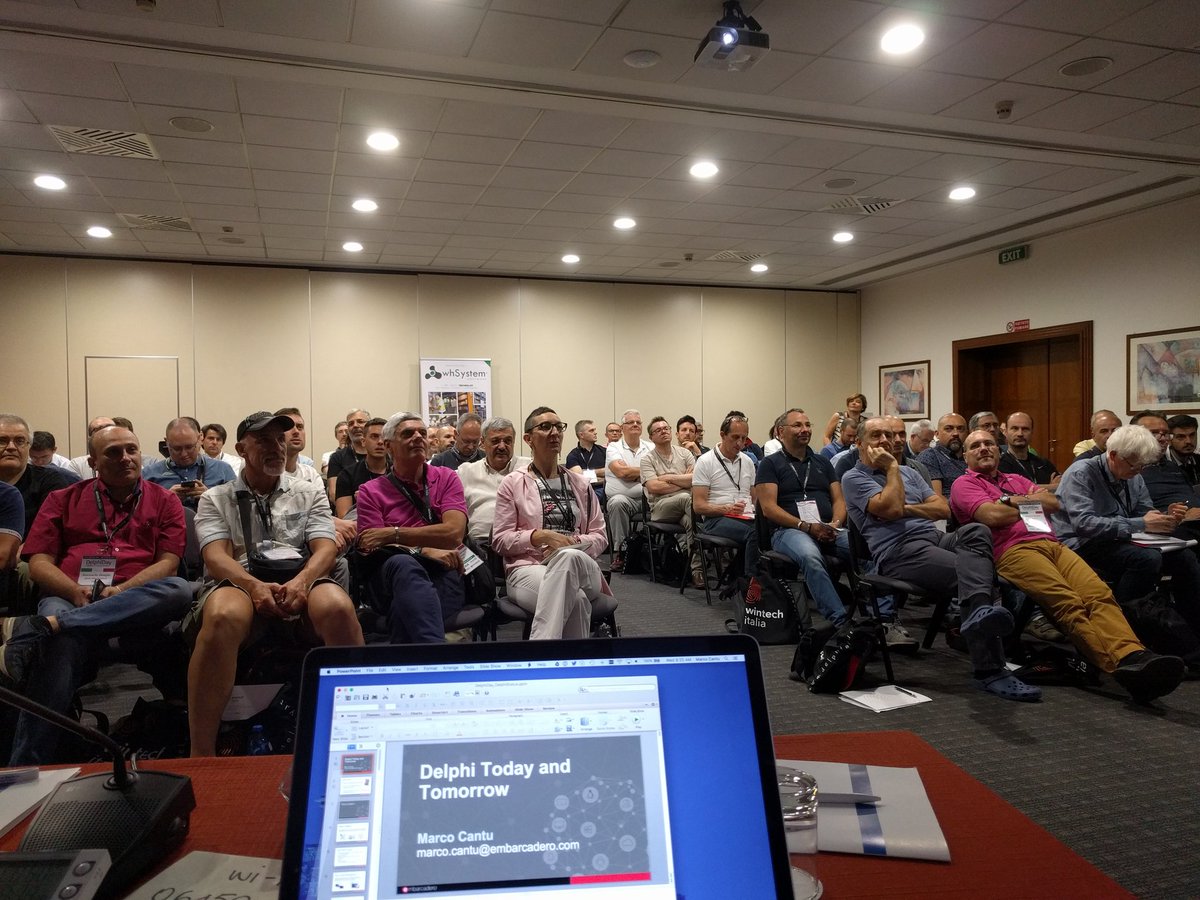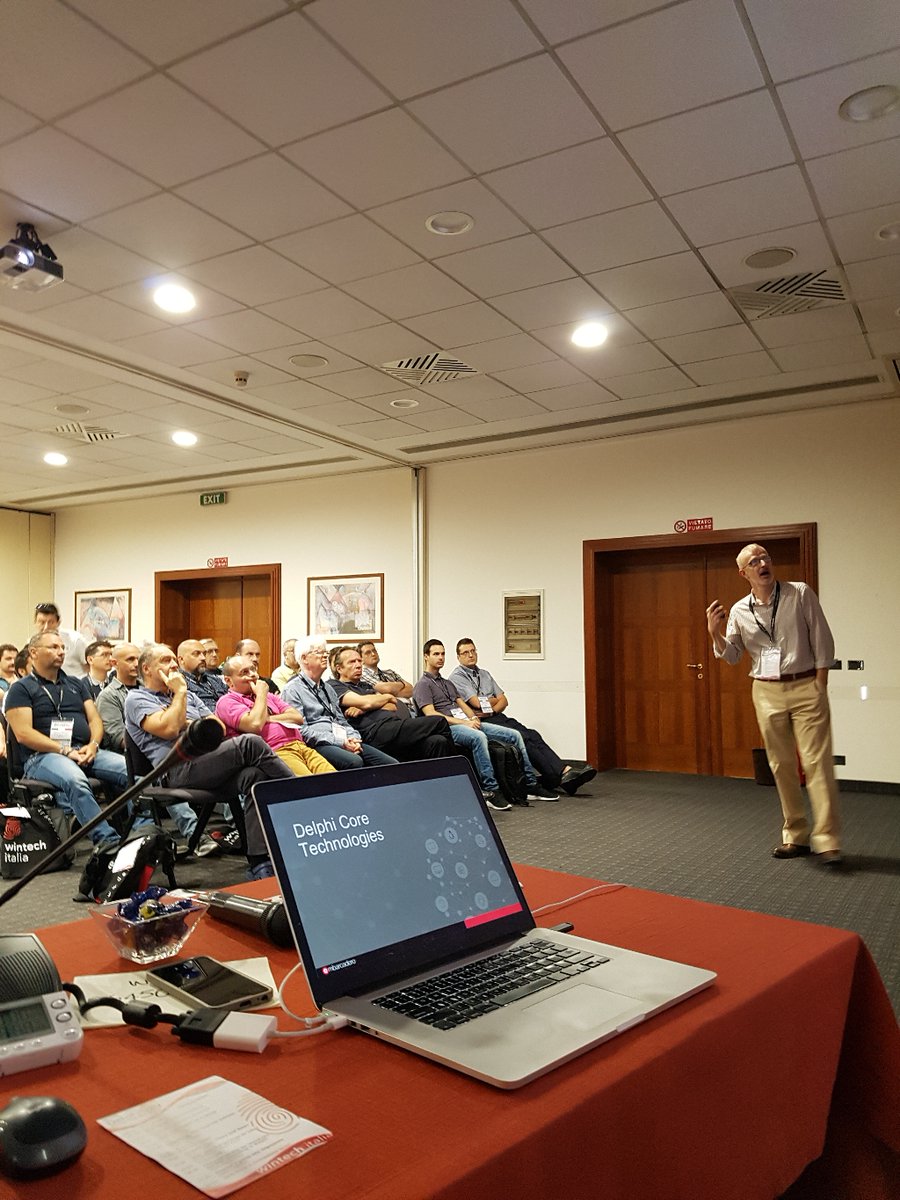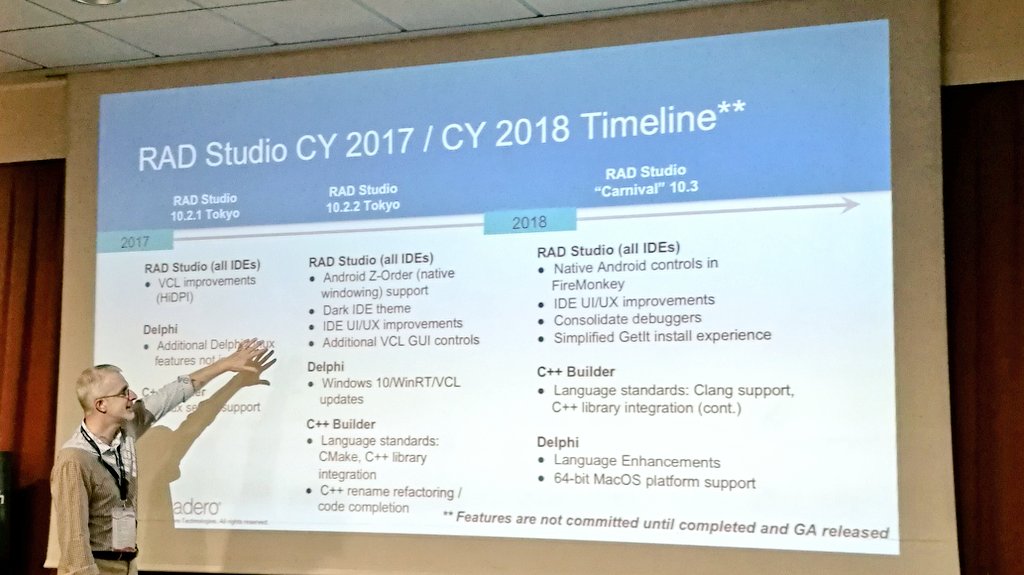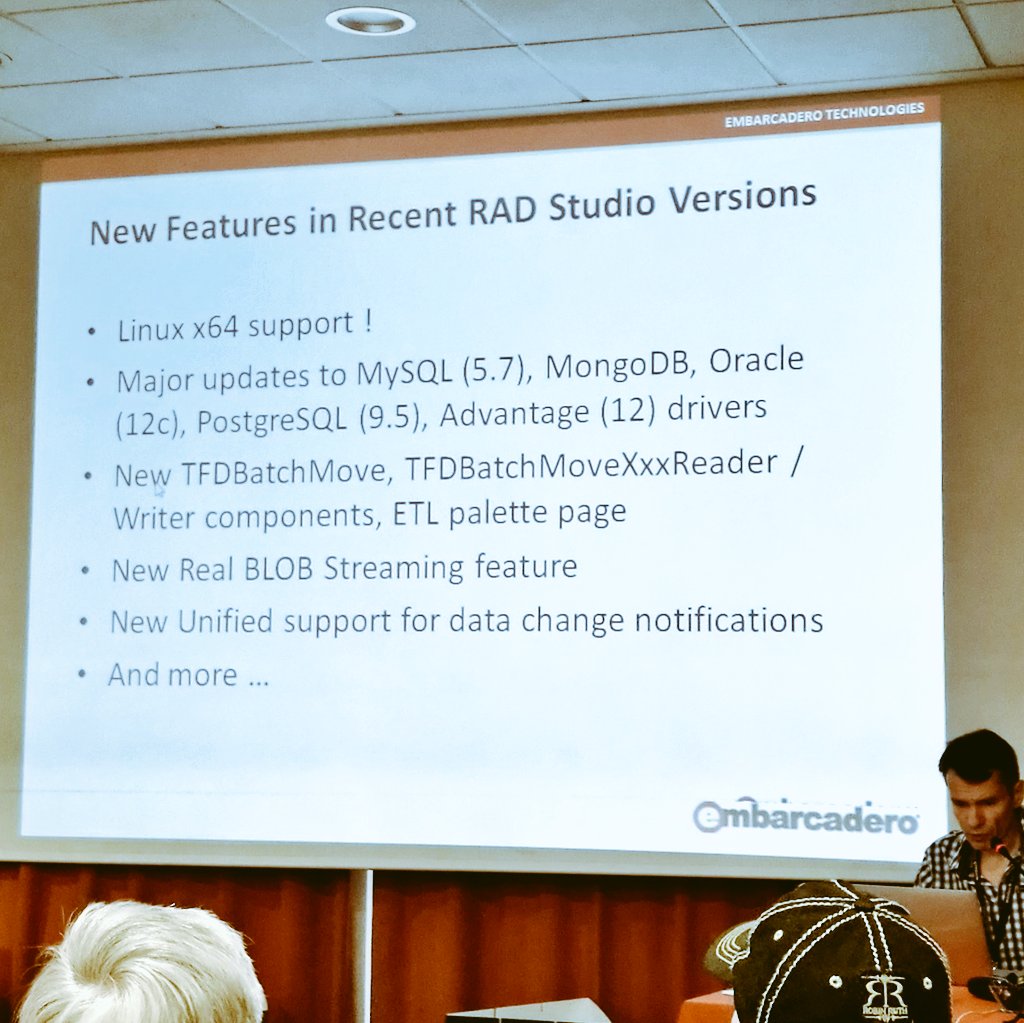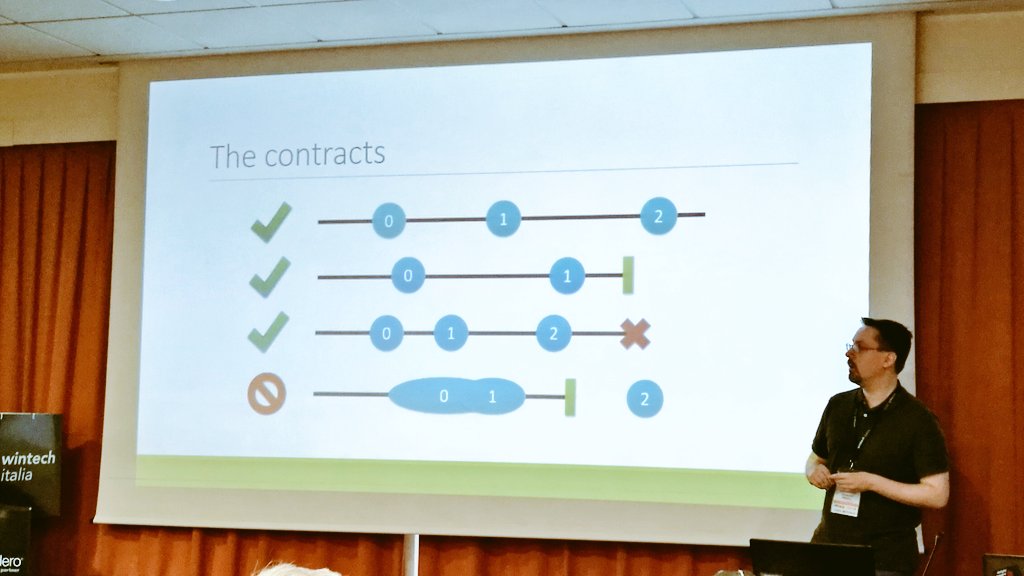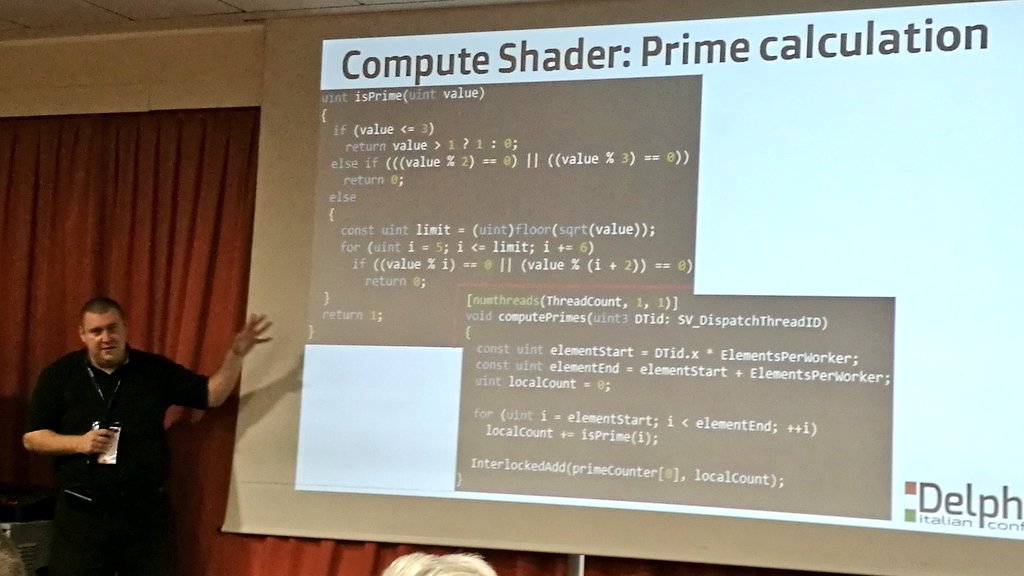 Nice conference. Now I have a fairly long break, I'll be back speaking in public after the summer.