As you probably know by now, Embarcadero has released Delphi, C++Builder and RAD Studio 10.1 Berlin on Tuesday, at a live event in the German capital city.
The Event in Berlin
This is a picture I took at the very start of the public event.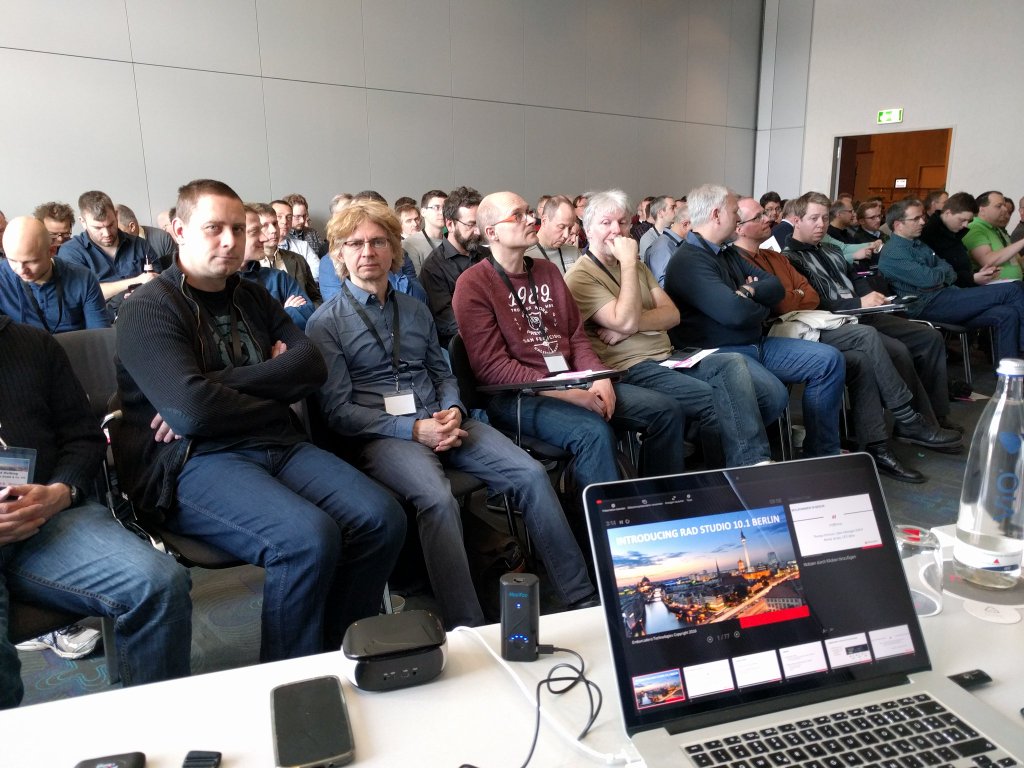 And this is a picture Matthias took of myself while presenting: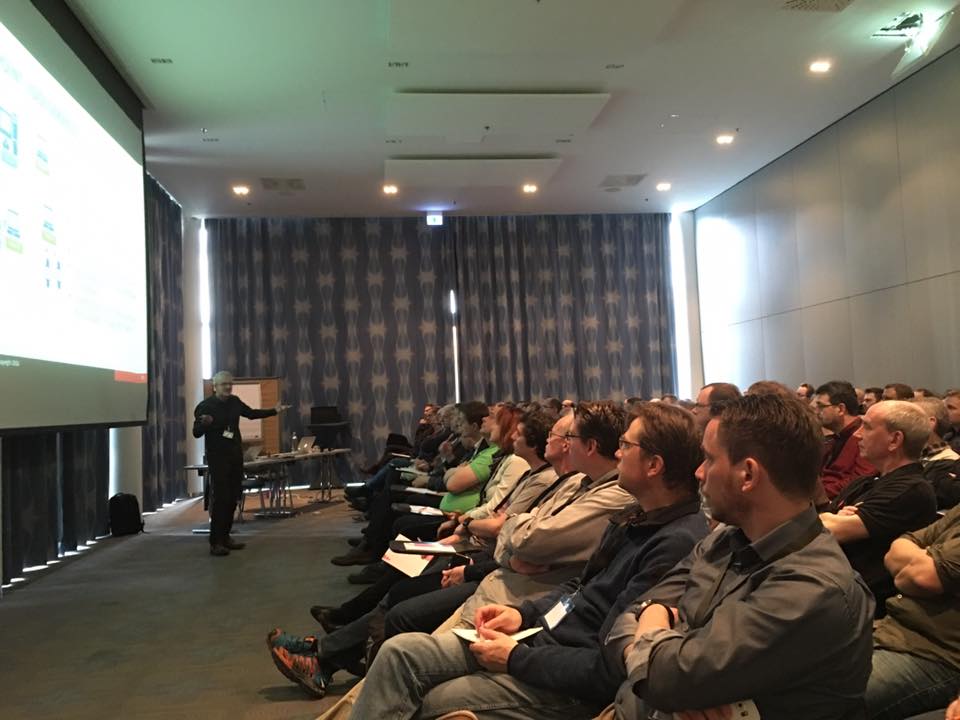 There was also a partners event, in which I gave more of a sales oriented overview. Some partners are always amused about how much I gesticulate, but I'm Italian, what can I do about it (Thanks, Richard)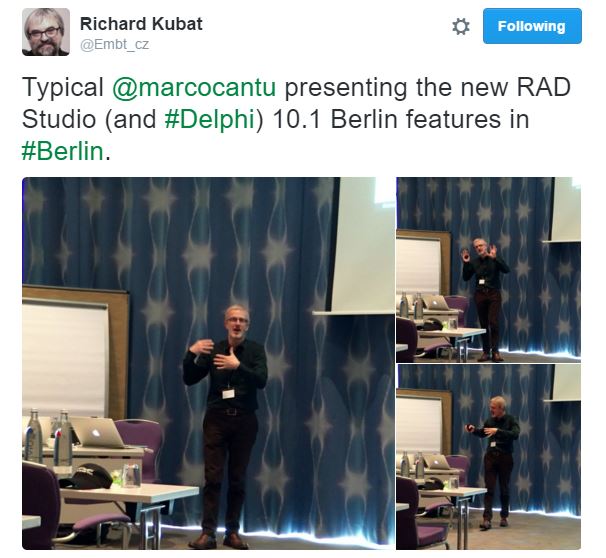 And in the evening we did a joint launch session, in which we showed a comparison of the old and new installer, IoT components installation, FireUI App Preview on device, Beacon Fencing in action, and a Bluetooth controlled model car.
Remarkably, I was able to do all of these sessions even after my Mac decided to stop booting (SDD at fault). Thanks again to Matthias and Daniel for borrowing me their Macs -- and good I had all of my VMs in an external drive with me.
The 10.1 Berlin Product Release
Here is some initial information and a number of relevant links, more will follow in the coming days from the entire team at Embarcadero. I'll probably blog about language features and other technical elements of the release.
The Embarcadero web site has been updated with information about the release, and you can find the more technical details in the feature matrix, or in the What's New page of the docwiki. There is also a press release on BusinessWire. There is also a detailed announcement by David I in the Embarcadero community site.
The Launch Webinar, Today
There has been a flurry of blogs and videos about the new features of the product, I'll offer a overview in a future blog post. For now, make sure you attend one of the sessions of todays's webinar (3 PM Central Europe, 11 AM Pacific, tomorrow morning in Asia) where I'll be online with the other PM answering your questions after the session.
PS: Did I mention there is a 10% introductory discount over the next 30 days? For both new licenses and updates