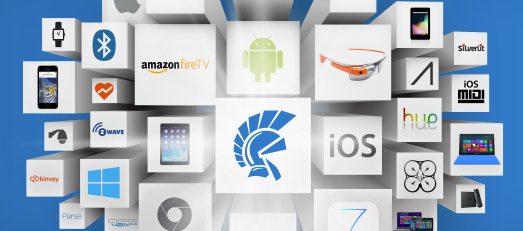 Delphi XE7, C++Builder XE7, and the combined RAD Studio XE7 have been released today by Embarcadero Technologies. You can read the official press release at www.embarcadero.com/press-releases/embarcadero-launches-rad-studio-xe7.
You can refer to the web site and other online documents to learn about all of the new features. The most relevant are the following:
FireUI Multi Device Designer, combined with the new MultiView component and the FireMonkey behavior services, offer the best option for visual, single source, multi device mobile development available today. If FireMonkey in XE6 was already a great multi-device tool, XE7 offers an extended, revolutionary, approach.
Parallel Programming Library, offering for both VCL and FireMonkey extensive threading and multi-core features, including parallel for loops, futures, task, thread pooling, automatic task scheduling, and more
Bluetooth support, covering both the classic and the LE versions, integrated with App Tethering, and available for most platforms (given not all platforms really support all versions of Bluetooth).
A new middleware solution, called Enterprise Mobility Services (EMS), which is a turnkey, ready-to-use solution, based on REST and HTTP, fully stateless and scalable, offering custom API hosting, integrated users management, extensive users and API calls analytics
If these are the core features, highly visible on our web sites and in our marketing material, there is much more, offering features for most of our developers. From a new VCL component to manage Jump Lists, to multi touch support for FireMonkey, from extended database streaming support in FireDAC to simplified deployment, from Git integration to OmniXML, from FireMonkey dual monitor support to optimized database batch moving, from Android KitKat full screen support to platform native iOS edit controls... there are so many new features that we are sure it will take a little to fin out them all.
How to get started? Download the RAD Studio trial today, sign up for the XE7 First Look webinar on Thursday , or attend one of the many live events of our XE7 world tour.
Existing XE6 users can recharge for a special low price, and anyone elase can take advantage of the introductory 10% discount valid until the end of Septemebr.
PS. You can already read a review by Tim Anderson at www.itwriting.com/blog/8689-embarcadero-rad-studio-xe7-delphi-cbuilder-is-seven-the-magic-number.html .