My Delphi 2009 Handbook has been published in Japan... and will be available in the next few days.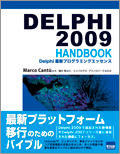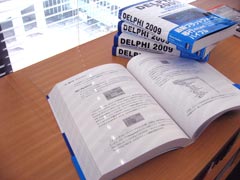 You can find information (in Japanese, of course) on Hitoshi Fujii's blog, Allegro Barbaro, at http://blogs.itmedia.co.jp/barbaro/2009/03/post-79e7.html. The book page on the publisher site is at http://www.cutt.co.jp/book/978-4-87783-222-3.html. The book will be available 25th March.
If you have friends that speak Japanese, let them know. If not, more translations are coming, and the English book is there for you to buy.