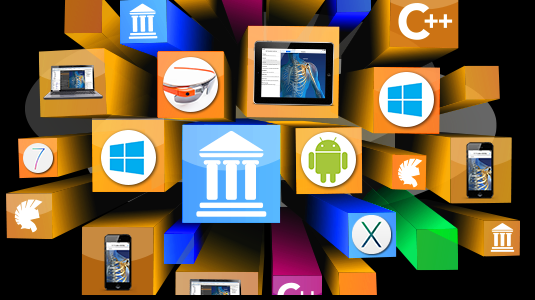 Embarcadero has just release the XE6 version of Delphi, C++Builder, and RAD Studio. And this is the call to action.
Read the Descriptions
You can head to www.embarcadero.com/products/delphi, www.embarcadero.com/products/delphi, www.embarcadero.com/products/rad-studio.
Look to the many other pages including www.embarcadero.com/products/delphi/whats-new, the screen shots at www.embarcadero.com/products/rad-studio/screen-shots, and the mobile tutorial including C++ for Android support at docwiki.embarcadero.com/RADStudio/XE6/en/Mobile_Tutorial:_Creating_a_FireMonkey_Mobile_Application_(iOS_and_Android). I could post hundreds of links, but you can navigate around and find a lot of information.
And don't miss this very long list of fixes, including 500+ bugs reported via Quality Central: edn.embarcadero.com/article/43754
Download the Trial
The trial page is at downloads.embarcadero.com/free/rad_studio
The ISO image download (requires only EDN login) is at cc.embarcadero.com/item/29821
Attend the Webinar (Tomorrow)
Don't miss the webinar tomorrow (forms.embarcadero.com/RADXE6Webinar4-16 -- more of a launch webinar than a preview one, at this point) in which JT and myself will present the key new features of the product.
Buy It (or recharge your XE5 license)
Buy the product online or from one of the Embarcadero partners around the world, taking advantage of the active offers. And if you are already on XE5, you can take advantage of the new recharge price, which is slightly less than half of the regular update. You can recharge your XE5 license with an identical one (same product, same version) of your existing license. Read more at www.embarcadero.com/products/rad-studio/recharge.
Stay tuned for a wealth of information on XE6 in the coming days, from this blog and many other sources. For now, enjoy the what's new video, below: